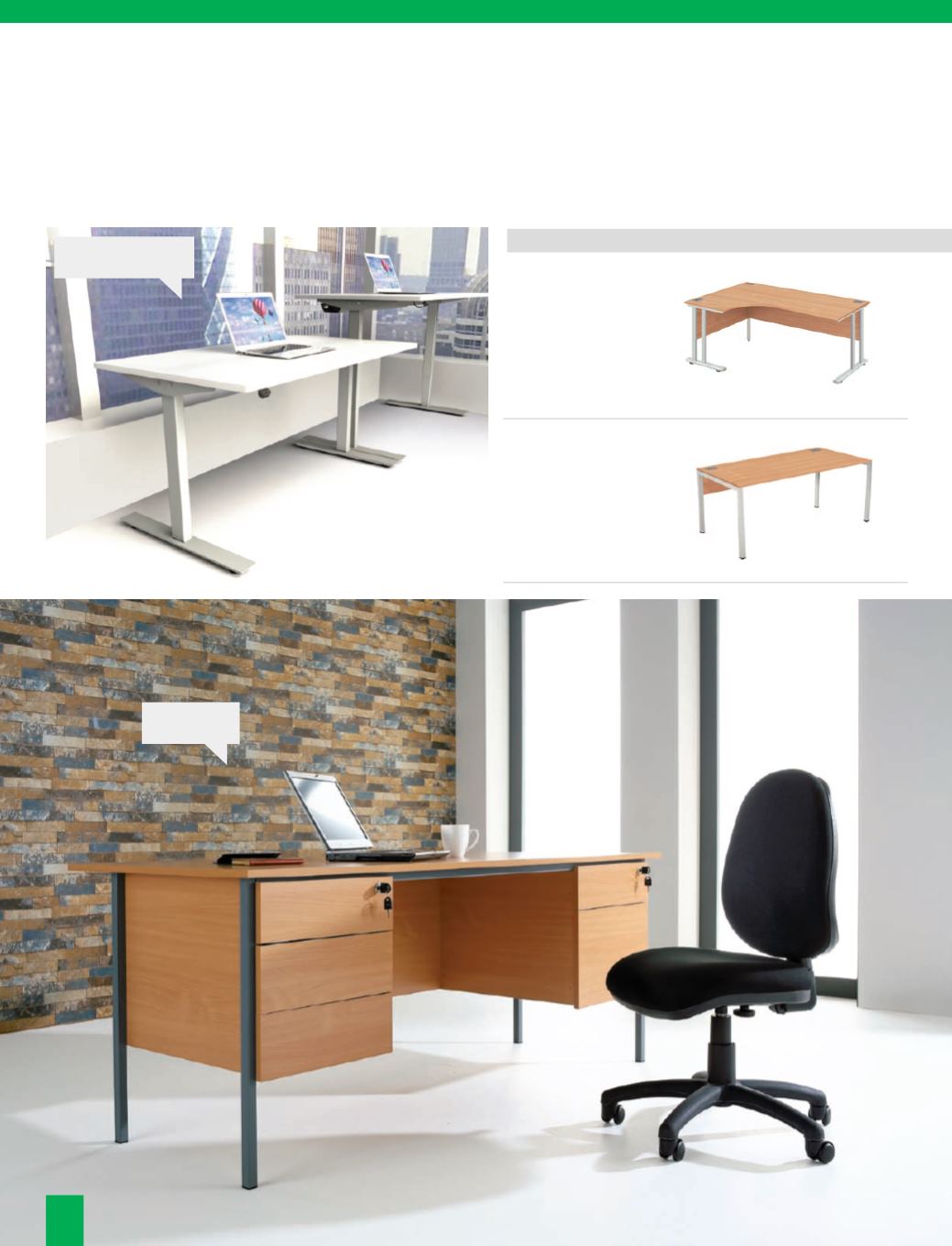 A beautiful and practical
furniture range, featuring
frame, with a stylish oval
A desk is not just some wood and metal, it is an object at which many of us spend several hours, of several days sitting at.
So don't settle for anything less than the exact desk which meets your every requirement. You may like a functional desk, a
contemporary look, an executive feel, or one that adjusts in height for different users.
Once you have located the ideal desk, don't forget to accessorise! With a choice of cable management gadgets which ensure
a tidy and trip free workspace or a noise reducing desk mounted screen that can also add some colour to your environment.
2017 Range Highlights
Featuring an ultra modern
Desking, Storage and Screens
Space Office Systems, T: 020 7953 7747, W: