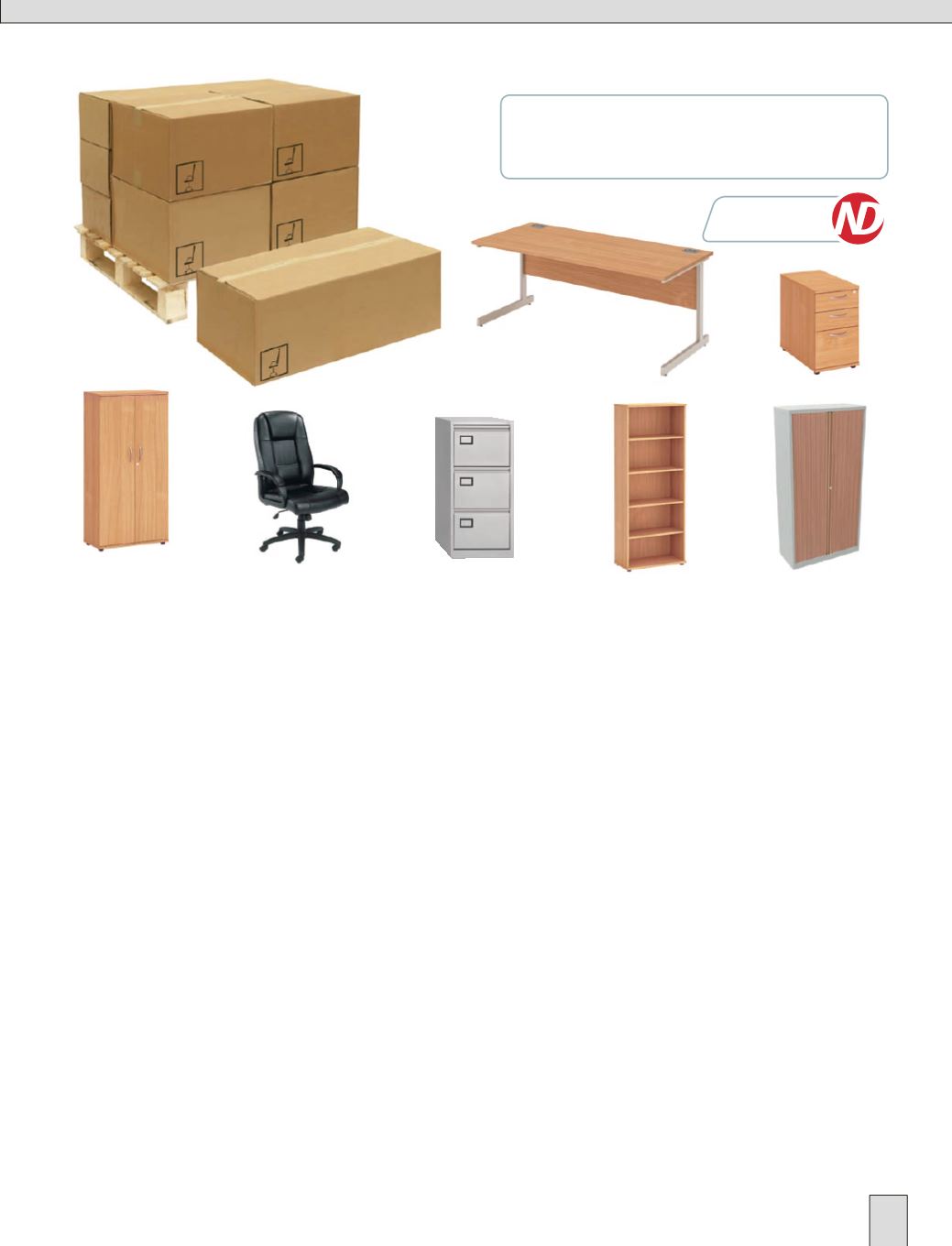 For deliveries within mainland UK
and receive your furniture the next
working day between 8am & 6pm. Please include full
delivery address and contact details for the person
that will be in receiving the delivery,
contact details cannot be processed for next day
. Orders must state 'Next Day Service' on the
No small order charges apply
Excludes Highlands & Islands, Channel Islands,
Isle of Man and Ireland. Deliveries to these areas will
be POA and may not be next working day.
Deliveries may be made on an articulated vehicle
and may be on a pallet, which will be left with the
All next day deliveries are kerb side only.
Failed Deliveries where the company is not at fault
will incur a handling charge and if required a
Products delivered next day will be delivered flat
packed for self-assembly.
Claims regarding goods that have been signed for
as unchecked will be rejected.
Any claims made outside of the above terms, will
be handled at the Customer Service department's
discretion and may be rejected.
Any obvious damages or discrepancies must be noted
and signed for as such on the driver's delivery paperwork.
All deliveries must be checked upon receipt and claims for
damages or discrepancies found after the delivery must be
made in writing within 48 hours. Failure to do so will result
in any claim being rejected.
We reserve the right to request photographic evidence.
It is the customer's responsibility to provide these upon
request to assist in a claim.
We reserve the right to supply replacement components
and are under no obligation to replace complete products.
We are not responsible for the fitting of replacement
components and will not accept any invoices from the
All returns must be pre-agreed with the Customer
Service department. Agreed returns will be collected within
Items must be disassembled and securely boxed in
the original packaging, including all internal protective
packaging, and must be at ground level when collected
Goods will not be accepted if the boxes are in poor
Many of our stock items are now available for
Next Day
, please contact sales for further
information and a copy of our
Express Price Guide
NEXT DAY SERVICE
Express Delivery Guide
Space Office Systems, T: 020 7953 7747, W: