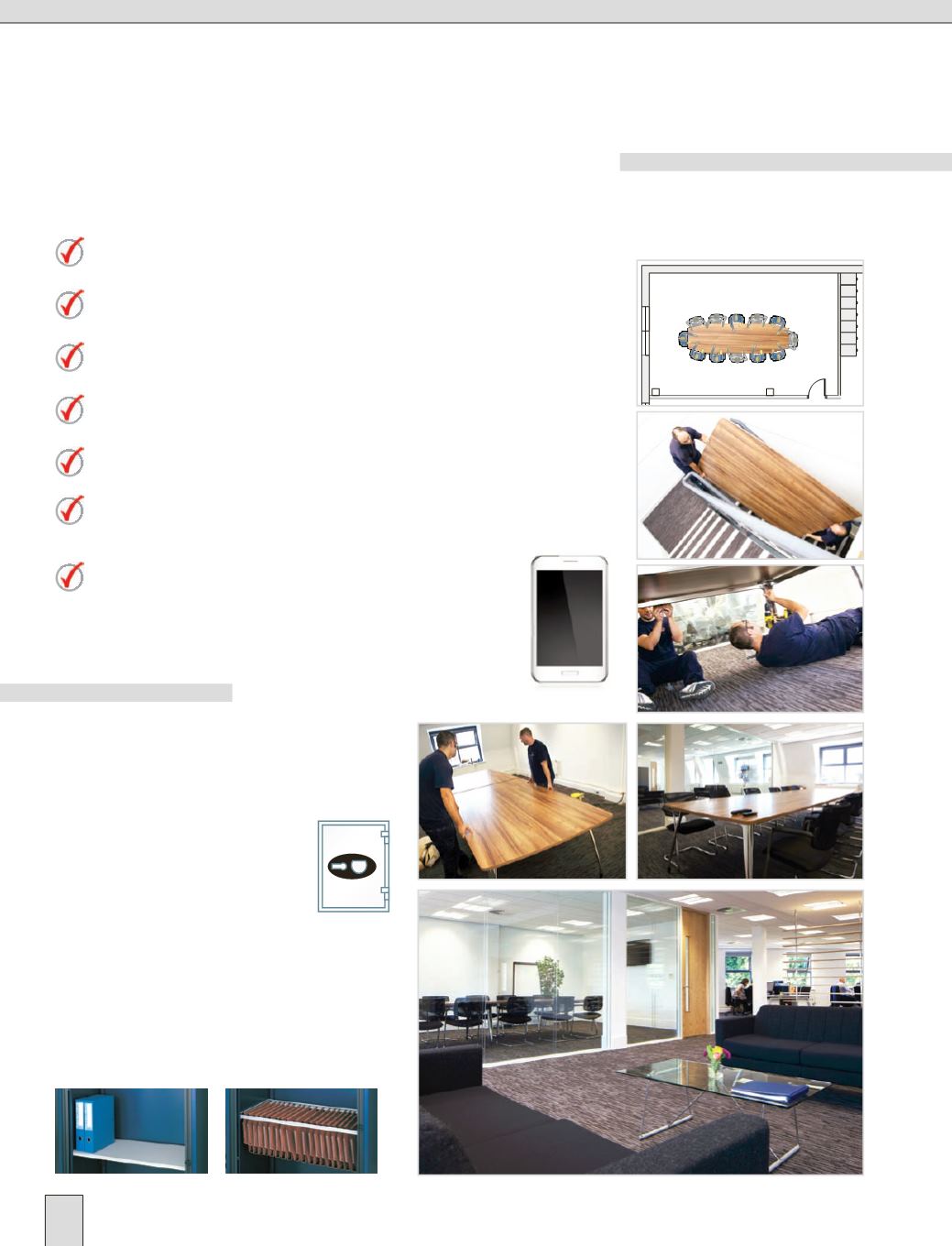 You have placed your order on time and accurately
Our vehicle can access the site
Parking for a large vehicle is available
Any special security or access arrangements are notified in advance
If available and necessary lifts are made available to our fitters
Other works likely to interfere with the installation eg. carpet fitting,
decorating or electrical works are complete.
Shown on pages 250-251; as
these products can be very heavy
to deliver and install – they may
require special delivery and be
subject to an installation survey,
with any subsequent charging
agreed prior to delivery.
Storage Interior Fittings
Storage units will be sited at point of use with
interior fittings left for customer self installation.
Full instructions will be supplied with each fitting.
If you need to move furniture after installation
please always lift rather than dragging or pushing.
Please seek assistance, furniture can be heavy.
The vast majority of products in this catalogue are priced for a complete order to installation service. We will take your
goods to the point of use, unpack the goods and professionally assemble any products that require this service. An
estimate of delivery time is shown at the bottom of each page.
In order to achieve the best
results for you please ensure that:
please provide a mobile telephone
number and/or e-mail address of the person receiving
the order on site to ensure that you are kept as informed
as possible. We book installations with your customer by
email or text. We will also call to give half an hour notice.
May be subjected to a small order charge of £20.
This will be notified at the time of order.
From Concept to Completion
From the start of a project we
can assist with initial site visits
and proposals through to final
Delivery and Installation Guide
Space Office Systems, T: 020 7953 7747, W: