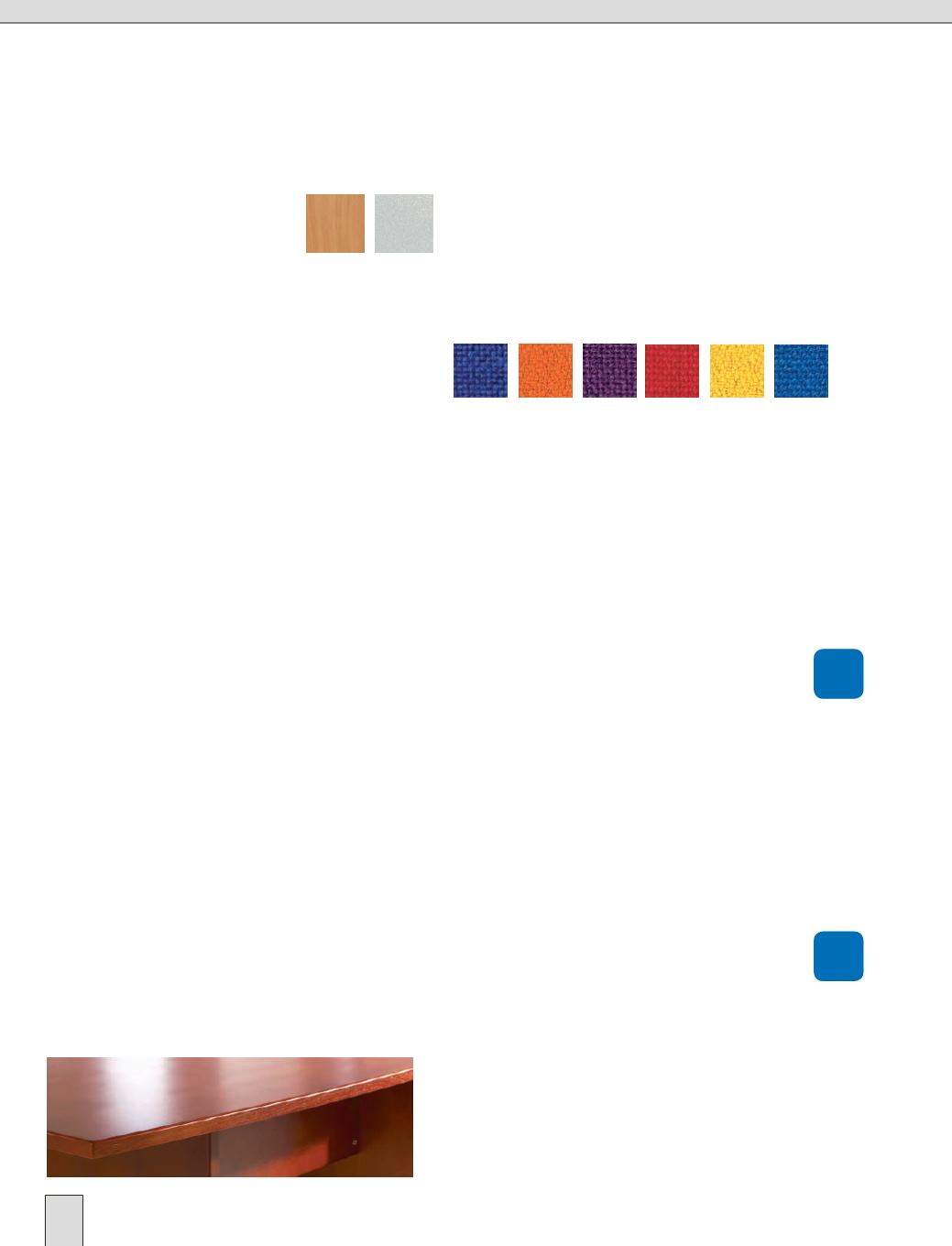 To process your order accurately, please ensure your order
contains the following information:
2. The wood/metal finish or fabric
choice of the product eg:
4. Quoted price (excluding VAT)
5. Full delivery address, including postcode
6. Contact name and mobile telephone number and/or
e-mail address at point of delivery
7. Purchase order number/reference
8. Any special arrangements e.g. parking restrictions etc
Pricing, Corrections and Continuity
Every effort has been made to ensure that prices and
product details are correct at the time of going to press
(December 2016). Prices can only be guaranteed for 6
All prices are exclusive of VAT, which will be charged at
the rate prevailing at the time of invoice. We reserve the
right to make product changes, price changes and product
improvements during the life of this catalogue. E & OE.
Notice of Damage, Loss, Non-Receipt
All goods must be checked and signed for on receipt of
delivery. We shall not accept claims for missing, faulty or
damaged goods, if the delivery note is signed "un-checked".
Failure to adhere to this may result in charges for
replacements. If upon receipt, your goods are damaged,
incomplete, or incorrect, notification must be made within
While manufacturers strive to achieve excellent colour
matching, shading of real wood veneer cannot be
guaranteed. Exposure to natural light will alter a veneers
colour over a period of time. Finishes illustrated within this
catalogue may be altered slightly by the printing process and
should only be used as a guide.
Where a fabric covered product is available from stock
the relevant fabric colour is shown on the page. Further
details of fabric swatches are shown on page 272 of this
catalogue. Fabric colours illustrated within this catalogue
may be altered slightly by the printing process and should
only be used as a guide, natural fibres such as wool may
experience a shade variance.
There is a vast selection of materials and colours
available, with the fabric manufacturers providing an
excellent swatch service. This is accessed through their
web sites noted on page 272.
Cancellation of Orders/Deliveries
The cancellation of Stock orders must be received and
acknowledged in writing. The Company reserves the right
to charge an administration fee for the cancellation of a
Orders for Specials cannot be cancelled once the order
has been accepted. A storage charge may be levied
against any deliveries that are not accepted on the
confirmed delivery/installation date.
The warranty offered indicated by the following symbol
indicates the number of years that the product is
guaranteed to be free from defects and refers to metal
and plastic parts. Fabric guarantees vary depending on
which fabric cover is used and the number of hours daily
use that the chair is subjected to. The warranty becomes
invalid if in the reasonable opinion of the company the
product has been misused or used outside of its advertised
weight tolerances or time periods. Any chair that requires
repair will be collected and repaired at our site within a
period of time deemed reasonable by the company. Loan
chairs will not be provided whilst this operation is carried
The warranty offered indicated by the following symbol
indicates the number of years that the product is
guaranteed to be free from defects subject to normal wear
and tear. If a product becomes faulty during this period the
company will undertake to repair or if this is not possible,
replace the item within an agreed and reasonable
timeframe. If the product can be repaired, loan furniture
will not be supplied whilst this operation is carried out.
1
year
guarantee
5
year
guarantee
Buyers Guide
Space Office Systems, T: 020 7953 7747, W: